Farmington Veterinary Pet Wellness Services
Since 1992, the Veterinary Clinic of the Mineral Area has been providing quality general Farmington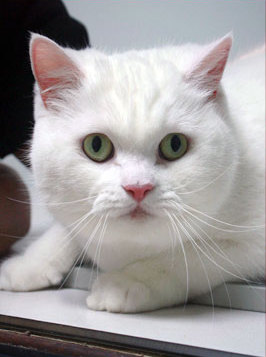 veterinary services to owners of companion pets and large animals in St. Francois and surrounding counties.

The Veterinary Clinic of the Mineral Area is also a partner hospital to Fredericktown Animal Hospital and two part-time clinics in Piedmont and Ironton, Missouri. The Piedmont Clinic is open Monday and Wednesday from noon to 2 pm and the Ironton facility is open Tuesday and Friday from 11 am to 2 pm. Both are walk-in clinics for routine services.

Simply stated, our mission is to provide our clients and their pets quality veterinary medicine at an affordable price. To that end we take preventative care very seriously because we know that it is the best means to protect your pet's health and wellbeing while minimizing the lifetime cost of care.

We also bring this philosophy into our large animal and equine practice. Whether you are a farmer depending on the productivity of your beef cattle herd or a homeowner with a beloved backyard horse, we have the training, expertise, facility and equipment to keep your large animal or equine healthy. We also offer a wide range of services should your animal become ill or injured.

For companion pets, we offer thorough wellness exams, vaccines, lost pet microchip ID, nutritional counseling, surgical and medical services, care for exotic and pocket pets, and much more. On a limited basis some of these services can be provided as a house-call, which we offer as a convenience to our clients and their pets.

The Veterinary Clinic of the Mineral Area is also committed to promoting responsible pet ownership by ensuring that we share our medical knowledge with our clients. When you bring your pet in for an exam or medical care you will be treated with respect and provided with the information you need to offer the best home care possible to your pet.

The services section of our website is designed to educate pet owners on the importance of proper pet care as well as demonstrate the depth and breadth of veterinary care offered by the Veterinary Clinic of the Mineral Area. Please take a look at these important veterinary services and why we believe they are important to the health of your animal.

Then give us a call to talk about how we can help you provide the best care possible for your dog, cat, large animal, or equine.

Farmington Veterinary Pet Wellness Care for Every Age and Stage
The Veterinary Clinic of the Mineral Area believes that prevention is the key to your pet's long term health and minimizes the lifetime cost of care. This means our doctors highly recommend routine wellness exams, vaccinations, regular lab work, deworming and fecal checks, and medications to prevent heartworm, fleas and ticks.

These services are not dramatic or difficult to perform and are offered at a very reasonable cost. In fact, most of these tests can be done during your dog or cat's regular wellness exam. These examinations are similar to the yearly physical you receive from your doctor. It is a chance to assess your pet's overall health, discuss any changes we see, educate and update you on advancements in veterinary care, and for you to discuss any concerns or questions you may have.

We also like to tailor these preventative measures to the age and stage of your pet's life. For example, the veterinary care required to protect a kitten or puppy's health is a bit different from that of an adult dog or cat. Additionally, pets in their senior years also require a few extra steps to ensure they remain healthy and active for a long time to come.

To learn more about our First Year, Adult Pets and Mature Pets health care schedules, please go here.

In general, your pet's wellness care at the Veterinary Clinic of the Mineral Area includes:

Physical Exam: During your pet's regular wellness exam your veterinarian will:

• Examine the heart and lungs
• Check the teeth and oral cavity
• Assess eyes and ears
• Palpate the lymph nodes, abdomen and skin
• Palpate the joints and muscles

Deworming and Fecal Check: Though Farmington, Missouri, does not suffer from an epidemic of parasitic diseases, dangerous parasites are present in the environment. Importantly, if brought into your home, these parasites can be passed from your pet to you and your family. For example, we normally associate parasites, such as roundworms, tapeworms, and hookworms with cats and dogs, but people can also be infected with the same parasites. Regular fecal checks and deworming are the best way to prevent parasitic disease and the transmission of intestinal parasites from pets to people. It also prevents the shedding of parasite eggs, which contaminate yards or any place a pet defecates.

Blood Work: A complete physical could include a heartworm test, parasite screening, and may include a full blood workup, thyroid screen and urinalysis. Not only can a full chemistry panel and complete blood count identify the presence of underlying disease processes, but these tests help create a baseline should your pet become ill between routine examinations. Additionally, blood work may be necessary if your veterinarian recommends a dental cleaning, removal of skin masses, or any other procedure that requires anesthesia.

Heartworm and Tick Borne Disease: Lyme and other tick borne diseases are prevalent in St. Francois County. It is also not uncommon for us to see dogs that test positive for heartworm. For this reason, we recommend that all dogs be tested annually for heartworm.

Preventative Medications: Since heartworm, fleas, and ticks are prevalent in our area of the country, the Veterinary Clinic of the Mineral Area recommends that your pet receive preventative medication for these pests. We sell a variety of preventatives and would be happy to help you determine which is best for your companion.

In all, these Farmington veterinary pet wellness services offer the best means to protect your pet's health and wellbeing through prevention and early detection of disease.