Joe Fasig, DVM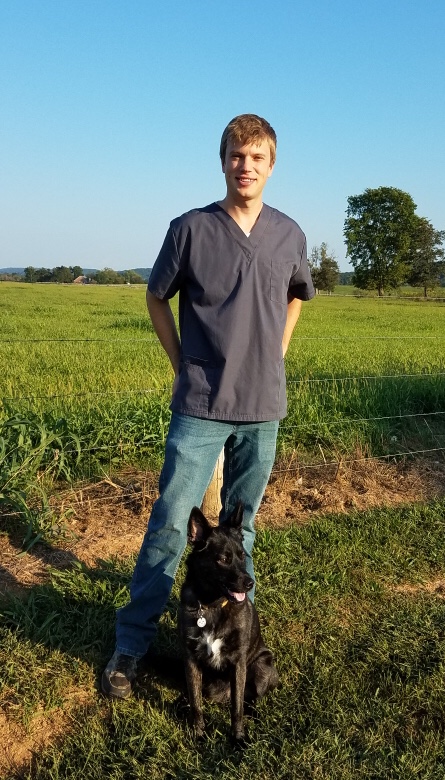 Dr. Joe Fasig is an Associate Veterinarian that joined our team in June 2019 at the Veterinary Clinic of the Mineral Area. He is a member of the American Veterinary Medical Association, as well as the Missouri Veterinary Medical Association. Dr. Fasig enjoys performing surgery and working with equine patients.
"The most satisfying part about being a veterinarian is being able to make a diagnosis off different clues," Dr. Fasig shares.
Dr. Fasig grew up in Chatham, Illinois and attended Southern Illinois University Carbondale, where he received his Zoology Degree Cum Laude in 2012. To further pursue his dream, he attended the University of Missouri for his veterinary degree, where he received the Zoetis and Ebert Scholarship and graduated in 2019.
Before vet school, Dr. Fasig worked at a small animal emergency clinic and equine only clinic for a couple of years. After receiving his B.S., he volunteered at a wildlife rehabilitation center, which motivated him to make treating animals his career. He also spent a year on research projects studying kit foxes, coyotes, and turkeys.
Dr. Fasig enjoys hiking and nature photography in his free time. He and his wife, Dr. Devon Priester, have a beautiful daughter together, Nora. They also have two dogs, Brin and Mose, and three cats, Louie, Wilson, and Alvin.