Jill Marci Coomer, DVM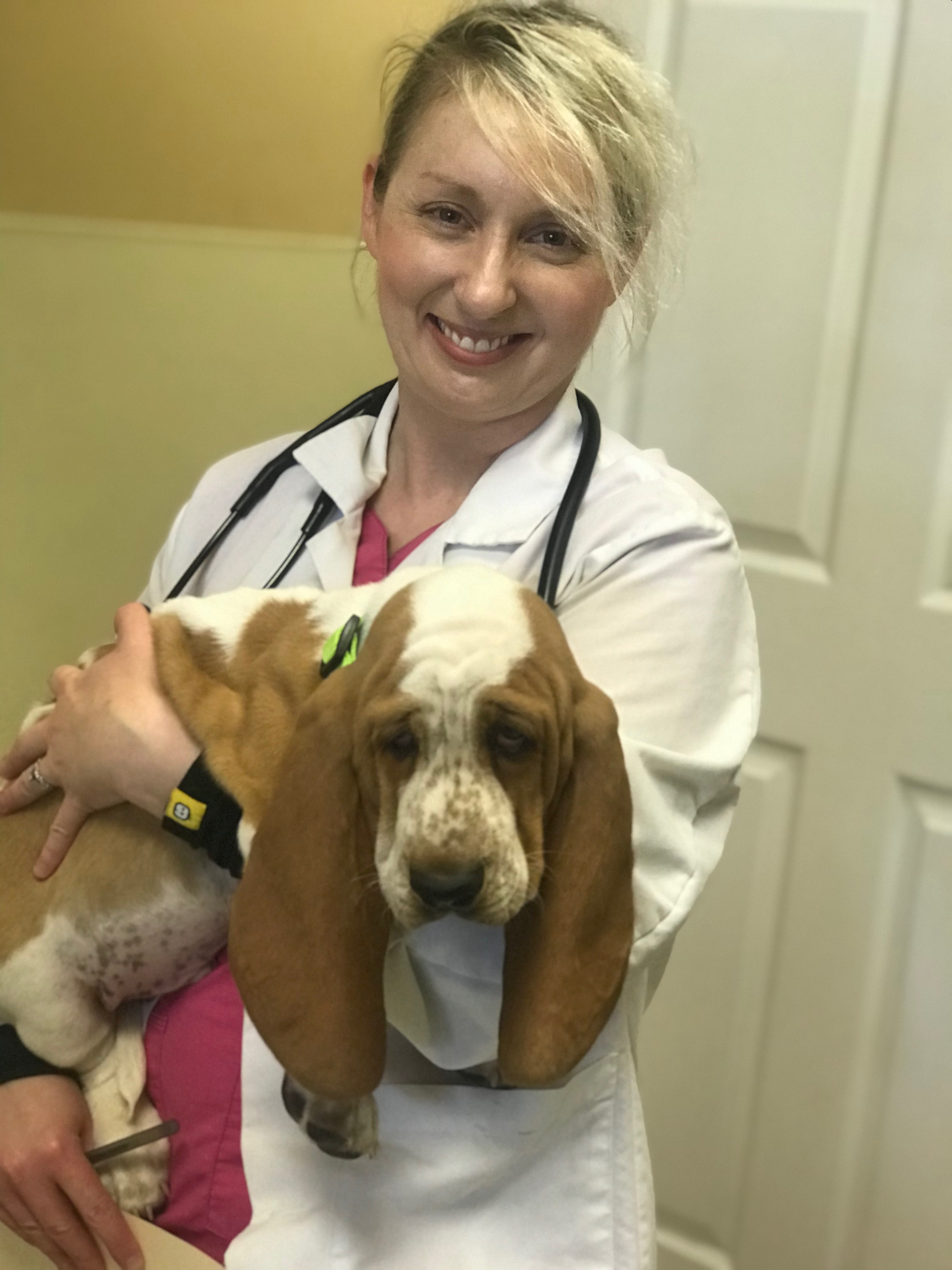 Dr. Jill Marci Coomer is our Associate Veterinarian who had originally joined our team in January 2008. After getting married in October of 2012, she returned in 2018 and is once again an official member of the family. During her undergraduate, she received a Bachelor's in Biology with a minor in Chemistry, graduating on the Dean's List in 2001. To further pursue her career, Dr. Coomer attended St. George's University School of Veterinary Medicine and graduated in 2007, receiving the Ivan Scholarship during her studies.
Grpwing up in Marble Hill, Dr. Coomer has had a passion for animals since she was a young child. "My dad motivated me to become a vet when I was 7-years-old after observing me care for my first horse," she says. At age 12, she volunteered at a clinic in Marble Hill. After, she worked at a clinic for around 5 years before going to vet school. During her time in vet school, she also spent her time as a veterinary assistant in various clinics.
Some of the most satisfying things about being a veterinarian for Dr. Coomer are "examining a sick patient, running diagnostics and treating that patient, and then watching the patient improve and happily go home."
Dr. Coomer currently has two dogs and two cats at home. Huey is a 4-year-old English setter, Lightning is a 8-year-old Rat Terrier, and Harry and Rex are her domestic shorthairs that are both 3-years-old and brothers.
Her husband's name is Matt, who is retired military and a rural postal carrier. They have two children together, Alex, who is 16 years old, and Callie, who is 7 years old. In her free time, Dr. Coomer loves horseback riding, watching movies, and going to the beach with her family. She attends the Apostolic Lighthouse United PEntecostal Church, where her brother-in-law, Nathaniel Molter, currently pastors.
Dr. Coomer also attends Apostolic Lighthouse United Pentecostal Church in Farmington, where her sister Erica and her husband Nataniel pastor.